"Spring: A lovely reminder of how beautiful change can truly be"
Jeff --
The final weeks of the 2021 legislative session are here. Legislators are working to reach agreement on budgets and iron out policy.
As spring time begins to bloom, may we all plant seeds of righteousness in the fertile soil of our world.
"'Plant the good seeds of righteousness, and you will harvest a crop of love." Hosea 10:12 NLT
Update on so-called "Vaccine-Passports"
Last week, Governor Reynolds indicated she will be consulting with legislative leaders to ensure a vaccine passport, "doesn't move forward in the State of Iowa."
I was pleased to hear our Governor echo the gigantic legal and ethical concerns raised by such a scheme:
 Health Insurance Portability & Accountability Act (HIPAA)
 Americans with Disability Act
 1st Amendment, 4th Amendment Constitutional Protections
 Caste system / tiered society of marginalized versus included
 Big data systems track and control
I've been working with legislators to analyze and examine various proposals on how to best address this massive corporate totalitarian overreach.
Suffice it to say, any legislative action we take this year will be a small first step, but hardly sufficient to preserve our medical freedom for the long-term.
It's critically important we specifically define the medical freedom and liberty of the people of Iowa. I believe these civil rights exist presently in US and Iowa law, but they're in dire need of clarification and fierce litigation.
While the vaccine passport concept is receiving substantial pushback in a handful of states, other states continue moving forward.
The only answer to this increasing totalitarian control is human beings asserting themselves as free and sovereign -- created in the image and likeness of God, and endowed with inalienable rights -- with faith, preparing any sacrifice necessary in claiming this truth. 
Together, we are crystalizing our opposition to this atrocious concept of vaccine passports, and any other ideas that denigrate the medical freedom of Iowans -- we will lead the people of Iowa to health and liberty!
Political Science 101
House Republicans have proposed a budget that would not provide any new funding for the state's regent institutions: University of Iowa, Iowa State University and the University of Northern Iowa.
This budget maneuvering is a response to a widely shared perception that these institutions of higher learning ain't acting right.
Only have to look as far as Twitter to see plenty of examples of university faculty degrading the social fabric of our beautiful state.
Now more than ever we must be exploring our differences and coming to the table to find consensus... it's really not that hard if you make an effort.
All state of Iowa employees should be held to at least some sort of 'Iowa Nice' standard.
Apparently this microbiology and infectious disease professor feels like it's his duty to sit around and insult people on the internet, mostly Republican elected leaders but also parents of children in public schools, or really anyone who thinks differently than him.
This level of unsophistication is difficult to comprehend.
Analyzing his twitter comments, there doesn't seem to be any discernible intelligence or thoughtful contribution whatsoever.
You tax dollars are paying for his pithy insults and uncreative denigrations. 
I have no idea how this level of blatant disrespect ever became tolerated in the public sphere.
As long as public universities retain faculty and staff delighting in derogatory comments, name-calling, and denigration of their fellow human beings; I will continue to advocate the necessary budget cuts to defund such appalling and uneducated behavior.
Having earned a bachelors degree in political science from the once prestigious University of Iowa, I have been particularly disheartened by the unraveling of higher learning.
Let us all remember the actual meaning of words.
science:
n. the methodology for discerning truth, verification of truths or realities, systems of knowledge.
As our universities continue to reject the call of intellectual curiosity in favor of rigid indoctrinated conformity, citizens must step forward with ever probing questions and inquiry, so we can all better ascertain truth in our world.
Bubba "Freedom Rock" Sorenson delights Iowans with musings and memes
Rather than "check your privilege", maybe it should be "check your outrage".
(Freedom Rock -- Stockport, Iowa)
Rep. Michael Ray Sorenson II (R-Adair), known as Bubba and frequently spotted across Iowa celebrating veterans with beautiful works of art, recently provoked the scorn of the "woke police" for daring to have a sense of humor.
A week ago, Bubba shared the following memes, leading him to be targeted by the outrage mob:
(Rep. Sorenson did confirm to me he is aware these products will be completely immune from legal liability, which neither adds nor detracts from humor therein)
Bubba responded correctly to the ridiculous fake-outrage mob by ignoring them, which hilariously only leads them into further attention demanding convulsions.
Yesterday Rep. Sorenson responded with a rather epic legislative newsletter titled, "The Masked Humorless" you can read here.
Highlights include:
(emphasis mine)
"You see, to be a journalist now means you're an activist for one party or the other, and any little thing they can grab onto for "news" to twist for their loyal echo-chambers to inspire them to send in money, fueled by their "righteous outrage", deserves ample screen time. For the record, I'm not an anti-vaxxer, but also to be clear, my vaccination record is none of your business.. your vaccination is none of my business. Also, let's be honest, the vaccination-selfies are cringe worthy at best…stop…just stop.
I believe in science and am grateful for vaccines, but why does the Federal Government continue pressing for restrictions that the vaccines are suppose to eliminate? Here's my biggest question, if the vaccine prevents you from catching COVID, then why are you wearing a mask, and if it doesn't prevent you from catching the COVID, why are we taking it in the first place?
Also, enough with the mask/vaccination shaming. I know it makes people feel vindicated and righteous to shame your fellow citizens, but enough. This forced compliance or else, and this idea that "mitigate risk at the expense of literally everything else", and "no cost is too high" garbage thinking is poisonous to liberty. I got the whole, flattening the curve until we could get this figured out, but to quote Joe Biden; "C'mon man!"
(...)
"I'm concerned the modern left want to bring us back to this sort of, subjugating people into different identities and hierarchies, which is a really bad place to be. Maybe we should say, look you can keep dividing people up all day long, eventually you end up at the individual, so maybe we should look at how individuals act, and then have a have a really rational structured conversation about how we define incentives, and does this infringe on rights, life, liberty and property.
Rather than "check your privilege", maybe it should be "check your outrage". Be an individual, be a neighbor and friend. Think for yourself, for the love of God, stop relying on headlines and poorly researched news clips and stories to steer your political views, I guarantee there's a spectrum of ideas you're blind to because of our "click, like, comment" culture. We should be able to disagree politically, have a discussion, maybe sway each other, and if not, part as friends, agreeing to disagree but work toward a viable compromise.
Sorry, not sorry, you cant take joke or meme… and for all those "tough" keyboard warriors, I've seen your pages, you couldn't fight your way out of a wet paper sack, so chill out
Meme Time…
WARNING: Your feelings may be too fragile to enter meme time. If you have those feelings, please return to the safety of your echo-chamber.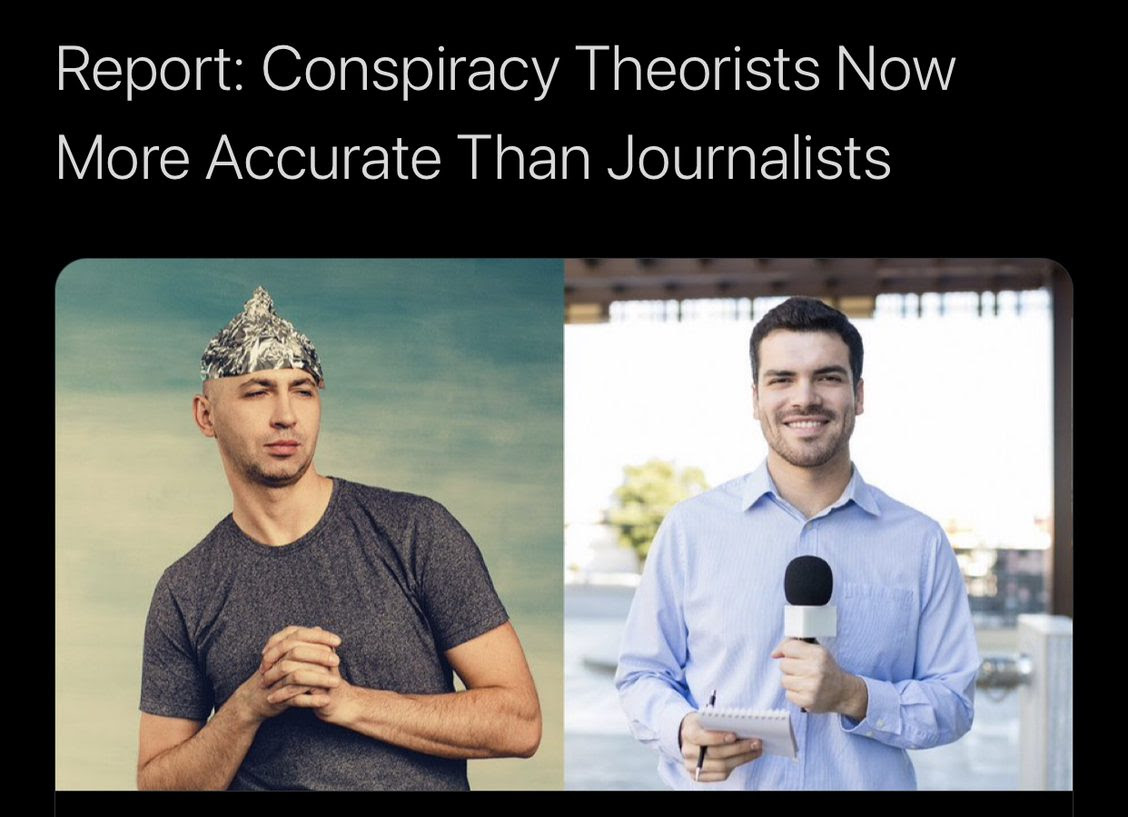 Let us all uplift Rep. Sorenson in prayer and praise for his wonderful contribution to Iowa's political dialogue!
(photo taken by now current US Rep. Ashley Hinson, after a heated debate on the Iowa cell siting act, March 2020)
Freedom March -- May 8th
Save the Date! -- 3:00pm - 5:00pm, Fairfield, IA  Central Park
Thank you for staying in touch -- I appreciate you reading and enjoy any thoughtful feedback you'd like to share.
May God's Peace Be With You Always,
Jeff
P.S. Check out and share our latest Facebook Live video on Vaccine Passports and civil rights: www.facebook.com/peaceloveiowa/live
Stay tuned for my next Facebook Live on Monday morning with Rep. Eddie Andrew (R-Polk) discussing the latest efforts to 'Back the Blue' and reform criminal justice in Iowa.
P.P.S.  Your support goes a long way -- please help us produce quality consistent content and events by making a contribution! www.peaceloveiowa.com/donate
Statehouse News:
Iowa's Regent Universities Will NOT Require Vaccines for Students to Come Back in the Fall
Colleges and universities across the U.S. are stating they will require students to be vaccinated prior to returning to campus in the fall. Some of these colleges include Duke, Rutgers, Notre Dame, Brown, Cornell, and Northeastern. Other schools have not announced a requirement, but are strongly suggesting or offering incentives to get vaccinated by forcing students who do not receive the vaccine to continue to wear a mask. A key argument against vaccine requirements is the lack of FDA approval.  Most Americans don't realize it but they have only been approved under emergency use. Virginia Tech officials, among other colleges, have determined they cannot legally require vaccinations due to the vaccines being administered under emergency use. 
All three regent universities in Iowa have assured legislators that they will not be requiring vaccines to return to campus in the fall. Students attending Iowa regent universities will have the ability to choose if they want to receive the vaccine or not. 
(Info from Associated Press & Regent University Liaisons)
Iowa Department of Education Adds New "Parent, Guardian, & Community Concerns" Section to Website
Legislators have heard from countless parents, guardians, and concerned citizens about appropriate ways to push back against their school districts when it comes to classroom material based on the divisive ideas in critical race theory.  Parents have lodged concerns with legislators on both the content being taught and the ways in which it is presented to students.  Some teachers and districts are only giving one side of an issue, skewing an issue, or misrepresenting facts. Some districts are intimidating  teachers and students so they are afraid to voice their opinions or concerns.  Republican legislators expressed those concerns to the Iowa Department of Education and the department has responded by provided some clarity and a place to go to with concerns. 
First, parents and guardians can always contact their teacher, principal, superintendent, or school board. Formal requests can be made to the school board on things such as curriculum. If a school board makes a decision on a formal request it may be subject to administrative review by the state board or the director of the Department and/or to further challenge in district court. If the issue is not resolved, or at any time in the process, you can contact the Department of Education and your area School Improvement Consultant. Parents, guardians, and community members may formally or informally bring their issues before the state board if they have exhausted their local remedies. There are also certain decisions that can be appealed to the director of the Department by petition. And finally, parents, guardians, and licensed teachers may file a complaint with the Board of Educational Examiners if there is a violation of the code of professional conduct and ethics. 
More info may be found here: https://educateiowa.gov/pk-12/parent-guardian-and-community-concerns
(Info from Iowa Department of Education)
(Contact; Kristin Rozeboom, 1-3015)
EPA Set to Receive Largest Discretionary Funding Request Ever
On Friday, April 9, 2021, the United States Environmental Protection Agency (EPA) issued a press release fawning over the Biden-Harris Administration's submission of the President's priorities for fiscal year 2022 discretionary spending to Congress.  The funding request invests in the core Biden's EPA priorities, including tackling the climate crisis, delivering environmental justice, and rebuilding core functions through rehiring/increasing staffing EPA.  "The FY 2022 discretionary request for EPA makes historic investments to tackle the climate crisis and to make sure that all communities, regardless of their zip code, have clean air, clean water, and safe places to live and work," said EPA Administrator Michael S. Regan. "Today's announcement recognizes that science is at the core of all that we do at the EPA and says loud and clear that the EPA is back and ready to work."
The President's FY22 discretionary request invests in:
Tackling Climate Change with the Urgency Science Demands
In line with the urgency needed to address this crisis, the discretionary request invests $1.8 billion in programs that will help reduce greenhouse gas emissions, while also delivering environmental justice to marginalized and over-burdened communities.  Within this investment, an additional $100 million is provided for air quality grants for states and Tribes to reduce greenhouse gas emissions under the Clean Air Act.  An additional $30 million is included to improve knowledge of the impacts of climate change on human health and the environment – more than doubling EPA's climate change research. 
Delivering Environmental Justice for Overburdened and Marginalized Communities
For decades, low-income and marginalized communities have been overburdened with air pollution and other environmental hazards. The discretionary request directs more than $900 million towards a new Accelerating Environmental and Economic Justice initiative that will help create jobs, clean up pollution, and secure environmental justice for communities who too often have been left behind, including rural and Tribal communities.  This includes $100 million for a new community air quality monitoring and notification program and an additional $30 million to enforce existing laws meant to protect communities from hazardous pollution and hold polluters accountable. 
Investing in Critical Water Infrastructure and Creating Jobs
The discretionary request provides a total of $3.6 billion for water infrastructure, an increase of $625 million over the FY 2021 enacted level.  These funds could be used to advance water infrastructure improvement efforts for community water systems, schools, and households, as well as broader efforts to improve drinking water and waste water infrastructure while creating good-paying construction jobs across the nation and in Tribal communities. 
Protecting Communities from Hazardous Waste and Environmental Damage
Preventing and cleaning up environmental damage that harms communities and poses a risk to public health and safety is both an economic and moral imperative.  The discretionary request provides $882 million for the Superfund Remedial program to clean up some of the nation's most contaminated land, reduce emissions of toxic substances and greenhouse gases from existing and abandoned infrastructure, and respond to environmental emergencies, oil spills, and natural disasters.
Addressing Per- and Polyfluoroalkyl Substances (PFAS) Pollution
PFAS are a set of man-made chemicals that threaten the health and safety of communities across the nation, disproportionately impacting historically disadvantaged communities.  As part of the new Administration's commitment to tackling PFAS pollution, the discretionary request provides approximately $75 million to accelerate toxicity studies and research to inform the regulatory developments of designating PFAS as hazardous substances and setting enforceable limits for PFAS under the Safe Drinking Water Act, and for grants for technical assistance as State and local governments deal with PFAS contamination.
 Restores Critical Capacity to Carry Out EPA's Core Mission
EPA has lost nearly 1,000 staff over the past four years, impacting EPA's ability to effectively carry out its core duties and functions to protect public health and the environment.  The discretionary request invests in restoring EPA's critical staff capacity and programmatic capabilities that focus on protecting clean air, land, and water. Restoring capacity across the Agency will advance efforts to tackle climate change, bolster State climate programs, prioritize climate research at the Agency, and invest in resilient infrastructure across the United States.
For more information on the new Administration's FY 2022 Discretionary Request to Congress, please visit: https://www.whitehouse.gov/omb/FY-2022-Discretionary-Request/
(Source: EPA)
 (Contact:  Lew Olson 1-3096)
Human Resources
Governor Signs Legislation to Support Rural Child Care
This session House Republicans brought forward a legislative package to increase child care workforce, increase provider rates to maintain existing child care facilities, provide incentives to develop new child care facilities, and support hard-working families afford the high cost of child care. Now, these bills are more important than ever, as child care is a key factor in getting Iowans back to work throughout this public health emergency. This week, Governor Reynolds signed House File 260, a bill that will allow nonregistered child care homes to increase by one school-aged child. This bill is extremely important for rural Iowa parents who do not have access to a child care center in their area, and one additional slot can make a large difference in getting a family back to work. 
The Senate still have the following child care bills to consider on their floor:
House File 302 establishes a state funded off-ramp program from Child Care Assistance (CCA) that will gradually increase cost-sharing from families as they increase their income. This bill removes the ceiling on Iowan's ability to be successful. You often hear about the cliff effect in government programs – where individuals are stuck in welfare dependency and the program is limiting their ability to take a raise or promotion. This bill addresses the cliff effect in Child Care Assistance.

House File 301 establishes a public/private partnership to expand the child care workforce in the state. This bill will help recruit and retain child care providers in Iowa by providing matching funds to communities that match the state funds. 
5 other bills from House Republicans on child care did not receive any consideration by the Senate. In total, this child care legislative package will take significant steps to address child care access and affordability throughout the state. 
 (Contact: Natalie Ginty 5-2063)
Labor
Governor Reynolds Announces Future Ready Iowa Summer Youth Internship Pilot Program Grant Awards
Last week, Governor Reynolds announced 26 awardees of the Future Ready Iowa Summer Youth Internship Pilot Program Grant, a funding opportunity to provide high school youth with internship opportunities that allow them to prepare for high-demand careers, to gain work experience, and to develop skills necessary to succeed in the workplace. A total of $1,611,415 will be distributed to the awarded projects. Award amounts range from $5,900 to $246,720 toward each program. 
"The Summer Youth Internship program started just two years ago with a handful of applicants and today we are awarding 26 unique projects helping over 550 students explore potential careers while earning credit and a wage," said Gov. Reynolds. "These projects not only expand students' understanding of exciting career opportunities available in their own communities but strengthen the local talent pipeline for Iowa employers looking to grow." 
Employers, non-profits, educational institutions and community groups are among the awardees, with programs providing internships to high school youth including those who are at risk of not graduating or are from under-represented communities in the Iowa workforce. Programs must be designed to last at least six weeks and include developing soft skills and working with or for local employers in high-demand occupations. "Funding helps defray the costs to employers of implementing these short-term internship programs" said Director Beth Townsend, Iowa Workforce Development. "Employers get a significant return for their investments of time and resources as they develop relationships with future employees and help students learn skills needed in any workplace." The Summer Youth Internship Pilot Program was created under the Future Ready Iowa Act as a way to develop Iowa's skilled workforce. The initiative aims to ensure 70 percent of Iowans in the workforce ages 25-64 have education and training beyond high school by the year 2025. For more information about Future Ready Iowa, visit www.futurereadyiowa.gov.
To view the list of awardees, click here: 
https://www.futurereadyiowa.gov/sites/fri/files/basic_page_files/Summary%20of%20SYIPP%20Awards.pdf
(Info from Iowa Workforce Development)
Latest Round of Federal School Funding Allocations Released by Department of Education
Once again, monthly state revenue collections showed strong growth for Fiscal Year 2021.  According to the non- On Tuesday the Iowa Department of Education released the allocation of nearly $700 million of the next wave of federal coronavirus relief funds to local schools.
Round three allocation from the Elementary & Secondary School Emergency Relief (ESSER) Fund comes from President Biden's $1.9 trillion American Rescue Plan that was passed by Congress in early March.   Among the myriad of funding streams included in the bill were additional funding to educational institutions at every level.  Iowa K-12 schools and the Department of Education are receiving $774.5 million from this.
While how the funds are allocated to schools has remained the same from the previous two disbursements, the rules when the funds are paid out and what they can be used for are somewhat different.  With this round of ESSER, funds will be paid out in two disbursements.  A district will receive 2/3 of their total amount on June 1 and the remaining 1/3 on November 1.
As for permissible uses of the funds, Congress specifically designated that 20% of a school's total funding to be used by a district to address "learning loss."  It seems that the intent is for schools to use this money to help kids catch up to grade level this summer.  
So what district is the big winner from this allotment of funds?  Once again, the Des Moines Public Schools gets the largest payment.  They will get $92.3 million in this latest payment from the government.  Since last spring, Des Moines schools has received $144.4 million.  This amounts to $4,774.23 per student enrolled in Des Moines this school year.  At the other end is Waukee. While the school district received $1.866 million in this last disbursement, the total federal funding has amount to $262.02 per student in that district.